From The Past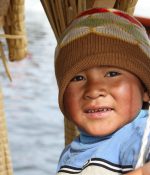 (2)
21 April 2012
These series of blogs were written whilst Jeanne and I were touring South America with 18 other friends. Although all of these were written a day or two after the events – I haven't been publishing them and had "on purpose" 😉 left posting it in my blog after we've returned home to Australia. This is not an attempt to document the travel itinerary but rather to capture the stories on how I remember this trip.
As I learn more of the intricacies of video blogs or blogs in general, it is now enjoyable to go through some of my earlier works in multimedia and publish it as an ante-dated blogs and preserve them for posterity. Here are some 3-minute videos originally published in DVD from our World Trip.
This post was written before I had any blogsite. It was emailed to my cycling friends in 2003. Lately, I remembered the email and recovered it from archives. It is a story of one of my favourite cycling adventure.